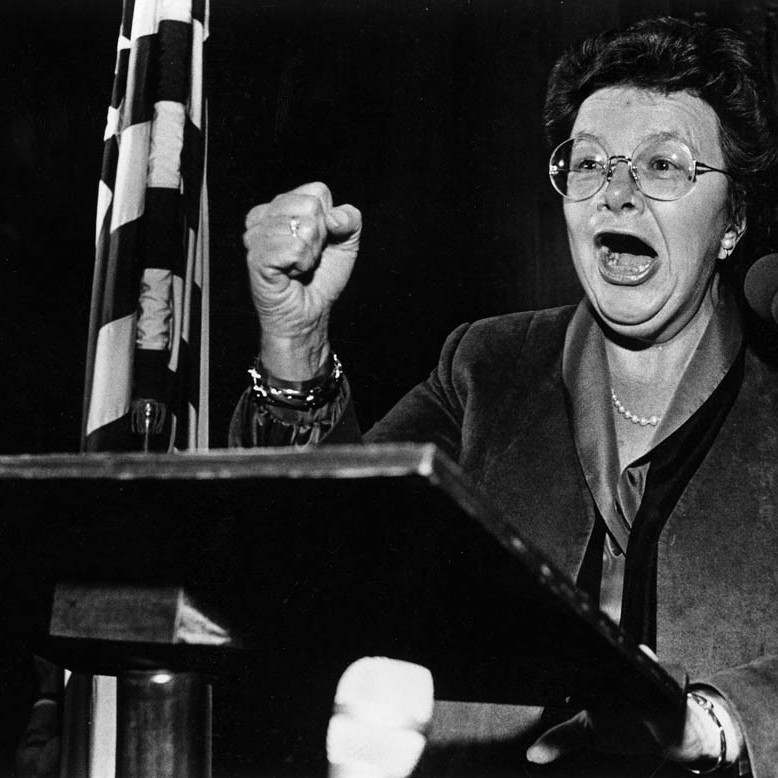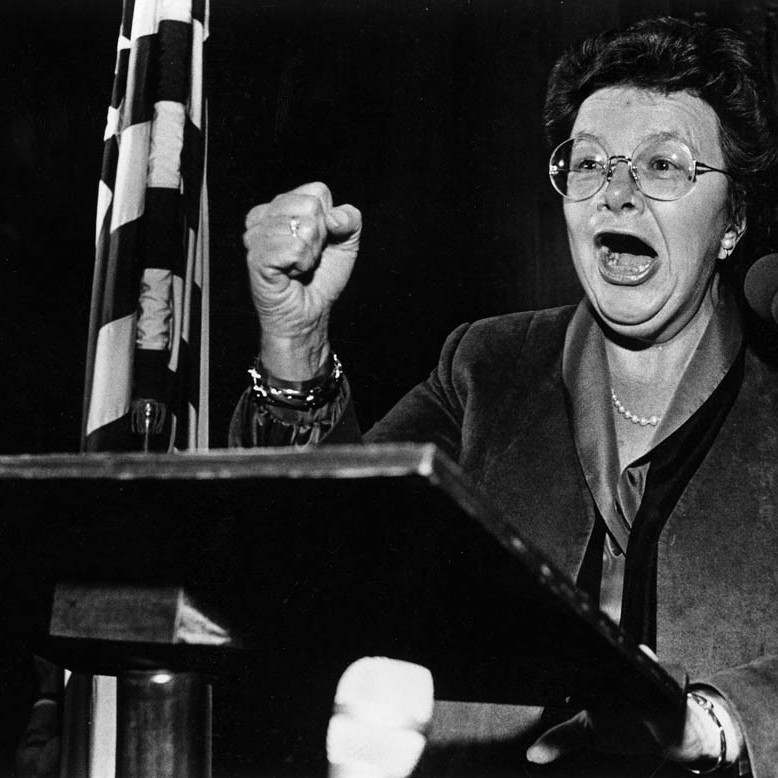 Episode —  №
May 10, 2018
Senator Barbara Mikulski served longer in Congress than any other woman in U.S. history. During her tenure, she became known as Dean of Women. Not only did she gain this title for blazing a trail in government, but also for mentoring her colleagues. Listen to this episode of Ballot & Beyond to hear how Senator Mikulski paved the way for women in congress.
One hundred years ago, the 19th Amendment to the Constitution of the United States was signed into law and officially granted twenty million American women the right to vote.
This mass expansion in voting rights was the result of generations of intense activism known as the women's suffrage movement that has had a lasting legacy on equality in America.
In recognition of the struggles and achievements of a once disenfranchised majority, PreserveCast is honored to share remarkable stories of suffragists within each episode this year.
Beyond the Ballot is supported by Preservation Maryland, Gallagher Evelius Jones law firm and the Maryland Historical Trust.
To learn more or to donate to support these efforts, please visit: ballotandbeyond.org.
This week on Ballot and Beyond, we'll learn about the Honorable Barbara Mikulski, the longest-serving women in Congress in U.S. history, read by Jana Carey, Director of Operations at Preservation Maryland.
The Honorable Barbara Mikulski
Barbara Mikulski was born only 16 years after the ratification of the 19th amendment.
Mikulski earned bachelors and masters degrees, then became a social worker, helping both children and seniors in need, from there she stepped up to help save a city in need, her hometown of Baltimore. A decision had been made to build a highway through the heart of the city, a highway that could potentially transform Baltimore for the worse by cutting through its neighborhoods. She intervened and led a successful citizens movement to block the construction.
A short time later, Mikulski successfully ran for the Baltimore city council, and from there, she went on to win five consecutive elections for the US House of Representatives, and then five consecutive elections for the US senate. When Barbara Mikulski took office in 1987, she was the first Democratic woman to be elected to the Senate in her own right. Every other woman had been appointed or succeeded a deceased husband.
There were more gender issues, of course, Mikulski told the New Yorker magazine that the senate dress code required that women wear dresses or skirts. She defied that dress code and started wearing pants in a symbolic show of equality. She said, "It was a small step for Barbara Mikulski, but a giant step for womenkind."
She was sometimes told that she didn't look the part. She understood the criticism for what it was. She said, "A lot of Americans, black or white or female, are always told that they don't look the part. It's one of the oldest codewords."
Mikulski also led the way on vitally important initiatives that transformed how we understand and negotiate the world. She ran point on one of our country's greatest scientific advances, the development, and deployment of the Hubble and the James Webb space telescopes.
She introduced the Paycheck Fairness Act to try to close the gap between what women and men earn for doing the same jobs.
Mikulski retired from the senate in 2016, the longest-serving woman in Congress in US history. To the great good fortune of Marylanders, Americans, and citizens of the world, Barbara Mikulski never stood down and always stood up, and now she is recognized for looking very much the part of an American hero.