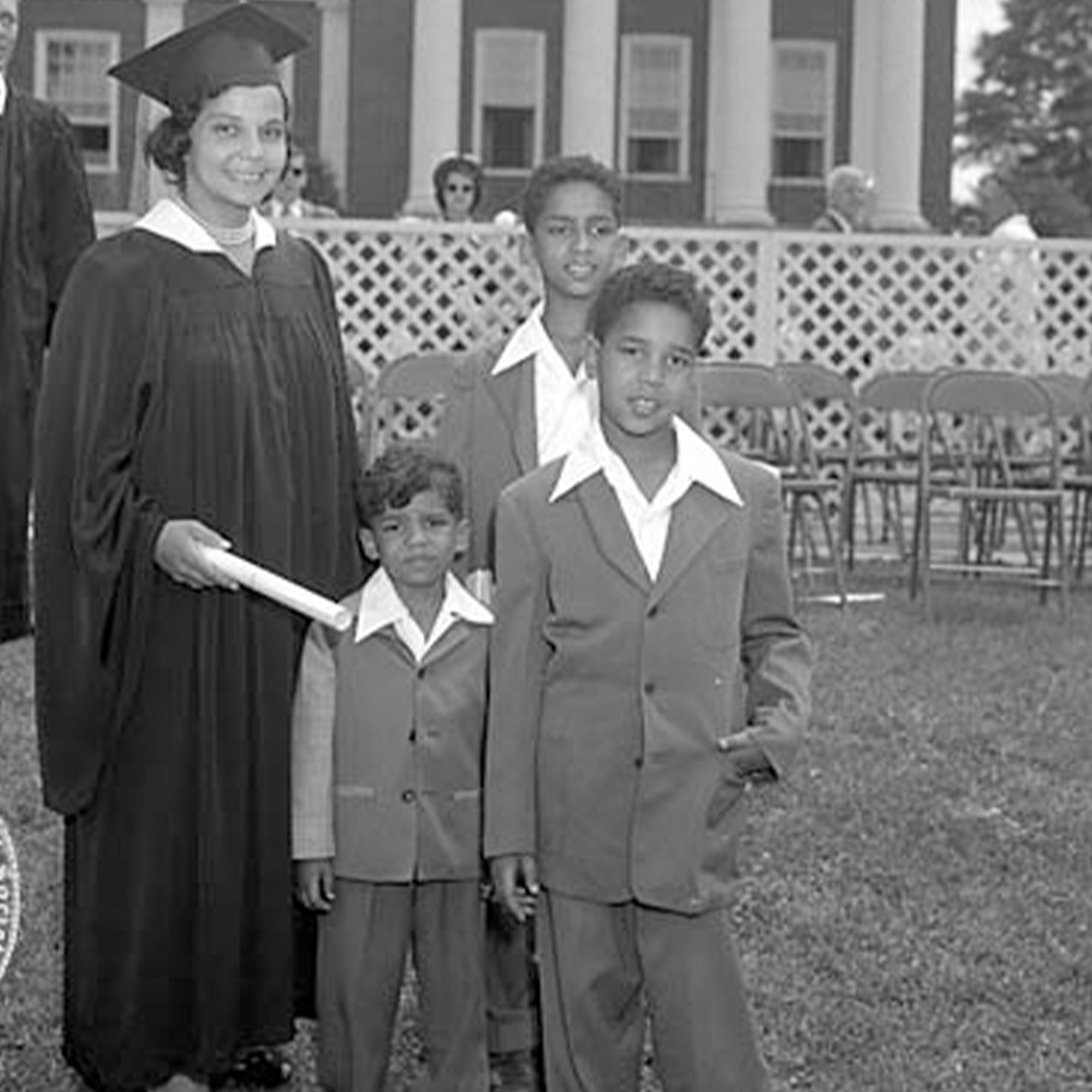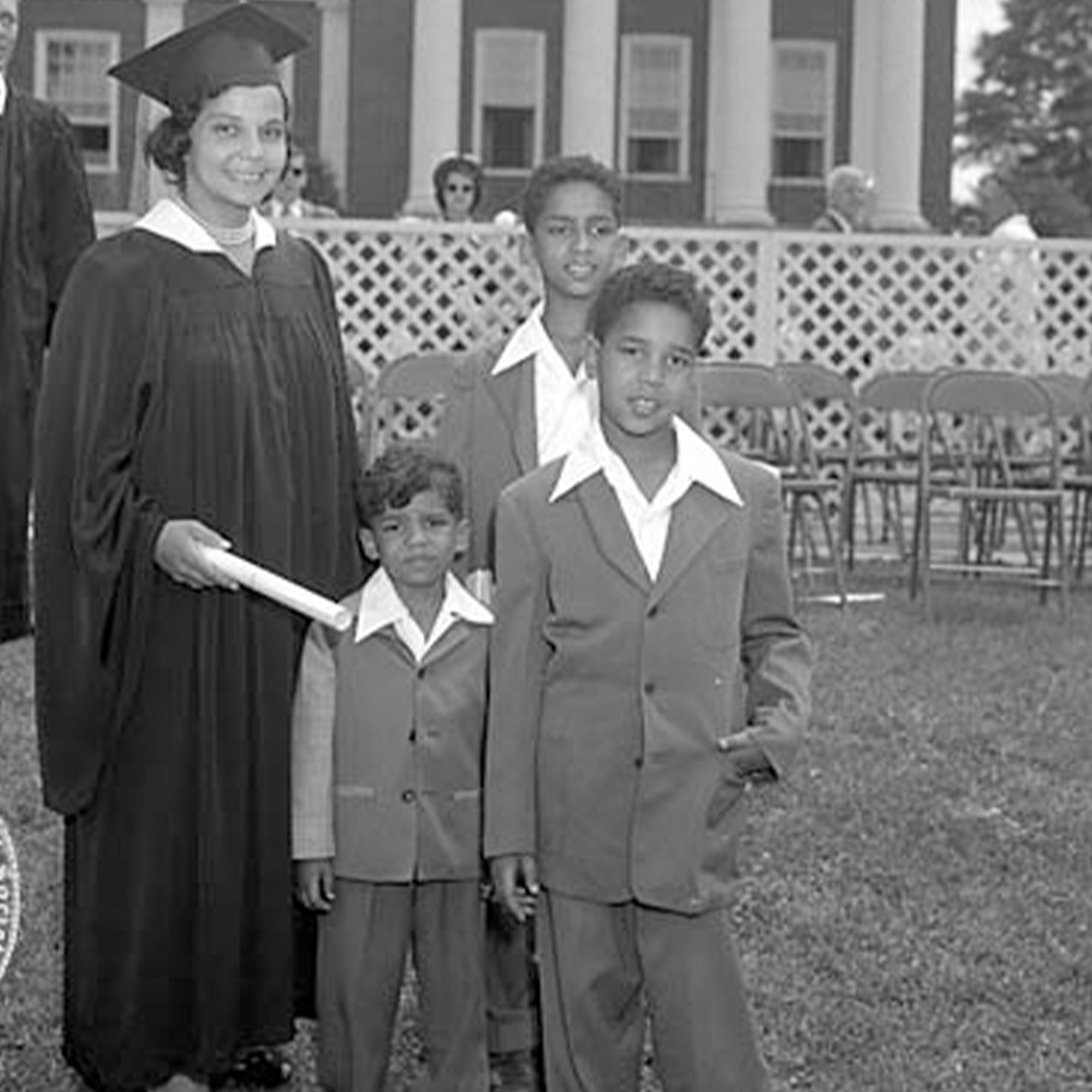 Episode —  №
June 28, 2018
Juanita Jackson Mitchell was the first African American woman to practice law in Maryland. She fought for justice wherever she found injustice. Juanita Jackson Mitchell was also the first African American woman to graduate from the University of Maryland School of Law. Significantly, her example paved the way for African American women in law. Juanita Jackson Mitchell drew from a seemingly inexhaustible supply of energy, intellect, and determination. Join us on this episode of Ballot & Beyond to learn how Juanita Jackson Mitchell became a leader among women in law.
One hundred years ago, the 19th Amendment to the Constitution of the United States was signed into law and officially granted twenty million American women the right to vote.
This mass expansion in voting rights was the result of generations of intense activism known as the women's suffrage movement that has had a lasting legacy on equality in America.
In recognition of the struggles and achievements of a once disenfranchised majority, PreserveCast is honored to share remarkable stories of suffragists within each episode this year.
Beyond the Ballot is supported by Preservation Maryland, Gallagher Evelius Jones law firm and the Maryland Historical Trust.
To learn more or to donate to support these efforts, please visit: ballotandbeyond.org.
The week on Ballot and Beyond, we'll learn about Juanita Jackson Mitchel, an attorney that fought racial discrimination, read by Shauntee Daniels, Executive Director of the Baltimore National Heritage Area.
Juanita Jackson Mitchell
In the 1960s, most public accommodations in Baltimore were segregated. Black people could not try on clothes in white department stores or eat in most white-owned restaurants.
But Baltimore was also home to Juanita Jackson Mitchell.
She was a member of one of the most prominent families of the civil rights movement. Her mother was Lillie Carroll Jackson, the legendary leader of the local NAACP. Her husband, Clarence Mitchell, Jr., was influential enough as NAACP's national lobbyist that he came to be known as the nation's 101st senator.
And Juanita Jackson Mitchell would make her own name in the movement. The Baltimore Sun would write that she challenged discrimination almost everywhere she saw it.
She graduated from the University of Pennsylvania in 1931 after successfully challenging the school's policy of racially segregated dormitories. When she became the first black female attorney in the state of Maryland, she would practice law despite a city bar association that admitted no black people. She would go on to change the city through the law, peaceful protest, and voter registration.
She took on the case of the Dunbar High School and Morgan State College students who were recruited to go into all-white restaurants and ask for service. At Hoover's Restaurant at the corner of Charles and Fayette Streets, they were told to leave. They refused. They were arrested. Mitchell argued that authorities had violated the students' constitutional rights by using trespassing laws to support the segregation of public accommodations. The students lost that trial. They lost again when the case went to the Supreme Court, but in 1964, the state of Maryland passed public accommodation laws and Congress the Civil Rights Act of 1964. So nearly five full years after their demonstration at Hoover's, Juanita Jackson Mitchell was able to get the students' convictions reversed and Baltimore restaurants were finally open to everyone.
Juanita Mitchell would move on to the integration of city agencies. She fought successfully for the city to hire black police, social workers, and librarians, and to integrate public parks, beaches, and schools, making Maryland the first southern state to desegregate its schools. She spearheaded voter registration drives that added thousands of new black voters.
She once said, "We do not beg for civil rights as crumbs from the table of democracy. We insist on our right to sit at the table."
She fought for equality and justice until the very end of her distinguished life in 1992 at the age of 79.