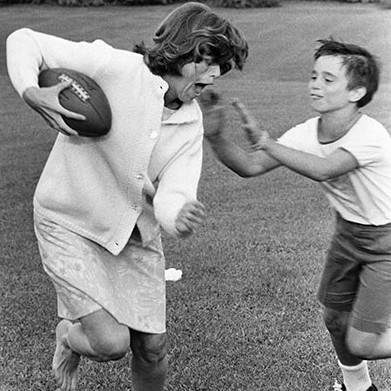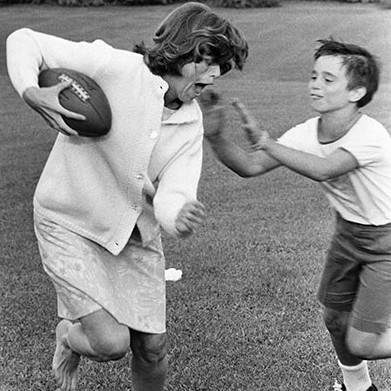 Episode —  №
October 24, 2018
After years of planning, Eunice Kennedy Shriver opened the first Special Olympics game in 1968.  Her brother, Robert Kennedy, was assassinated just seven weeks before. Today, by one estimate, more than three million Special Olympic athletes from all 50 states and 181 countries around the world take part in year-round training for the games. Shriver believed in justice for those with different abilities. Join us on this episode of Ballot & Beyond to learn more about the founder of the Special Olympics.
One hundred years ago, the 19th Amendment to the Constitution of the United States was signed into law and officially granted twenty million American women the right to vote.
This mass expansion in voting rights was the result of generations of intense activism known as the women's suffrage movement that has had a lasting legacy on equality in America.
In recognition of the struggles and achievements of a once disenfranchised majority, PreserveCast is honored to share remarkable stories of suffragists within each episode this year.
Beyond the Ballot is supported by Preservation Maryland, Gallagher Evelius Jones law firm and the Maryland Historical Trust.
To learn more or to donate to support these efforts, please visit: ballotandbeyond.org.
The week on Ballot and Beyond, we'll learn about Eunice Mary Kennedy Shriver, an advocate for the abiltiesi of all American atheletes, read by Meagan Baco, Director of Communications at Preservation Maryland.
Eunice Kennedy Shriver
Eustace Kennedy Shriver used sports to change the national and international treatment of those with intellectual disabilities. Eunice was born a Kennedy into one of the most politically powerful families in American history. She was the fifth of nine children of Rose and John Kennedy. President John Kennedy, and Senators Robert and Teddy Kennedy were her brothers.  Her oldest sister, Rosemary, had intellectual disabilities.
When mothers of children with disabilities complained that their children were not welcomed in summer camps, she started one on Timberline, her Rockville, Maryland farm. Then, seven weeks after her younger brother Robert was assassinated,  she officially opened the first Special Olympics games in Chicago. It was a summer of the 1968 protests. The press all but ignored the games. There were less than 100 people in the stands.  But 1,000 athletes from 26 states were there.
Now, more than three million Special Olympic athletes from all 50 states and 181 countries participate in year-round training for the games.
Her influence also led to research initiatives and the establishment of the Eunice Kennedy Shriver National Institute of Child Health and Human Development. "You are the stars and the world is watching you," she once said. "By your presence, you send a message to every village, every city, every nation. A message of hope. A message of victory."
In  1984, she received the Presidental Medal of Freedom, the highest civilian award for her life's work. Eunice Kennedy Shiver died in 2009 at the age of 88.   President Obama said, "She was an extraordinary woman who, as much as anyone, taught our nation and our world that no physical or mental barrier can restrain the power of the human spirit."
The original oath that she recited the very first day of the first Special Olympics is still the oath of the games. "Let me win but if I cannot win, let me be brave in the attempt."