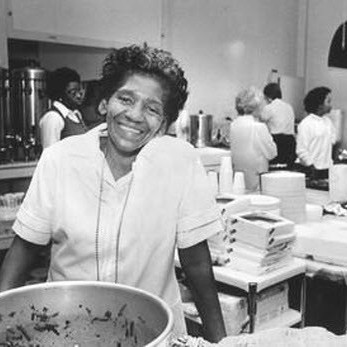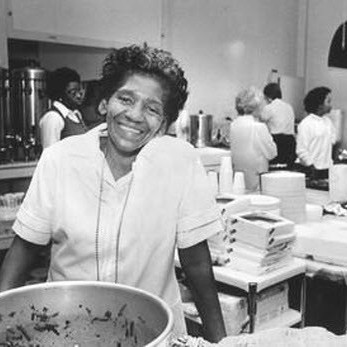 Episode —  №
October 18, 2018
Bea Gaddy was a great champion and protector of the hungry and homeless in Baltimore, Maryland. While she also sat on the Baltimore City Council for one term, she is perhaps best remembered today for hosting free Thanksgiving dinners for all.
One hundred years ago, the 19th Amendment to the Constitution of the United States was signed into law and officially granted twenty million American women the right to vote.
This mass expansion in voting rights was the result of generations of intense activism known as the women's suffrage movement that has had a lasting legacy on equality in America.
In recognition of the struggles and achievements of a once disenfranchised majority, PreserveCast is honored to share remarkable stories of suffragists within each episode this year.
Beyond the Ballot is supported by Preservation Maryland, Gallagher Evelius Jones law firm and the Maryland Historical Trust.
To learn more or to donate to support these efforts, please visit: ballotandbeyond.org.
This week on Ballot and Beyond, we'll learn about Bea Gaddy, a most-generous neighbor to all of Baltimore City, read by Shauntee Daniels, Executive Director of the Baltimore National Heritage Area.
Bea Gaddy
Bea Gaddy has been called a saint and the Mother Teresa of Baltimore.
When she was a child, her abusive step-father threw her and her brother out of the house leaving them to fend for themselves and to scavenge for food in garbage cans. At one particularly low point during the cold Baltimore winter, she reflected, "I had a lot of time that went to it to sit down and think about what being poor and hungry does to a person inside. I never wanted anyone to think I was in such bad shape because you think being poor and hunrgry is all your fault. Then I just started asking people to help me and that helped me help myself."
After earning her high school diploma through a correspondence course and later, a college degree, Bea Gaddy, still struggling financially herself, decided to help others as others had helped her. When she won $290 with a lottery ticket, she used the cash to feed 39 of her neighbors.
A short time later, she opened the Madison Park Emergency Food Center, feeding people daily, tens of thousands of them throughout the years.
Bea Gaddy is best remembered today for hosting free Thanksgiving dinners for the poor of Baltimore City. On Thanksgiving, 1993, according to the Washington Post, she and 2,000 volunteers fed some 20,000 people.
She opened a furniture and clothing banks, rehabbed abandoned homes, and operated a summer program for young people and urged them to get an education and to vote. As much as she gave, she also understood the need for policy.
Bea Gaddy ran for the Baltimore City council and won. At the time, the Baltimore Sun wrote of her, "Ms. Gaddy has displayed far more compassion for her constituents than virtually any incumbent council member." A journalist of Baltimore Magazine observed that Gaddy was routinely greeted like a conquering hero.
Gaddy died in 2001, just 68 years old, from cancer in her first term of office. 1,000 people attended her funeral.
For her life's work, she won just about every award imaginable including the induction into the Maryland Women's Hall of Fame. Perhaps the best testament to her legacy is at the Bea Gaddy Center is operational to this day.