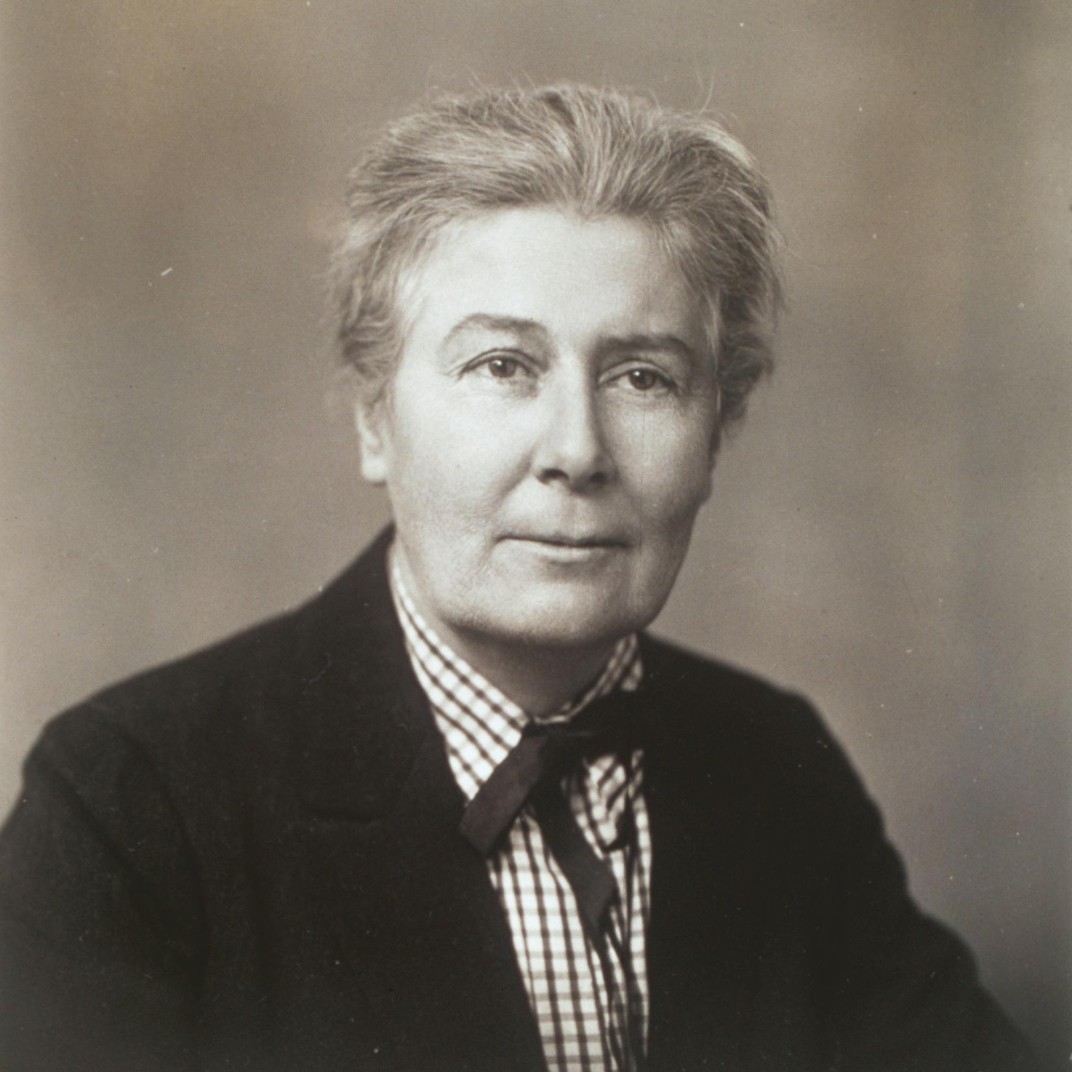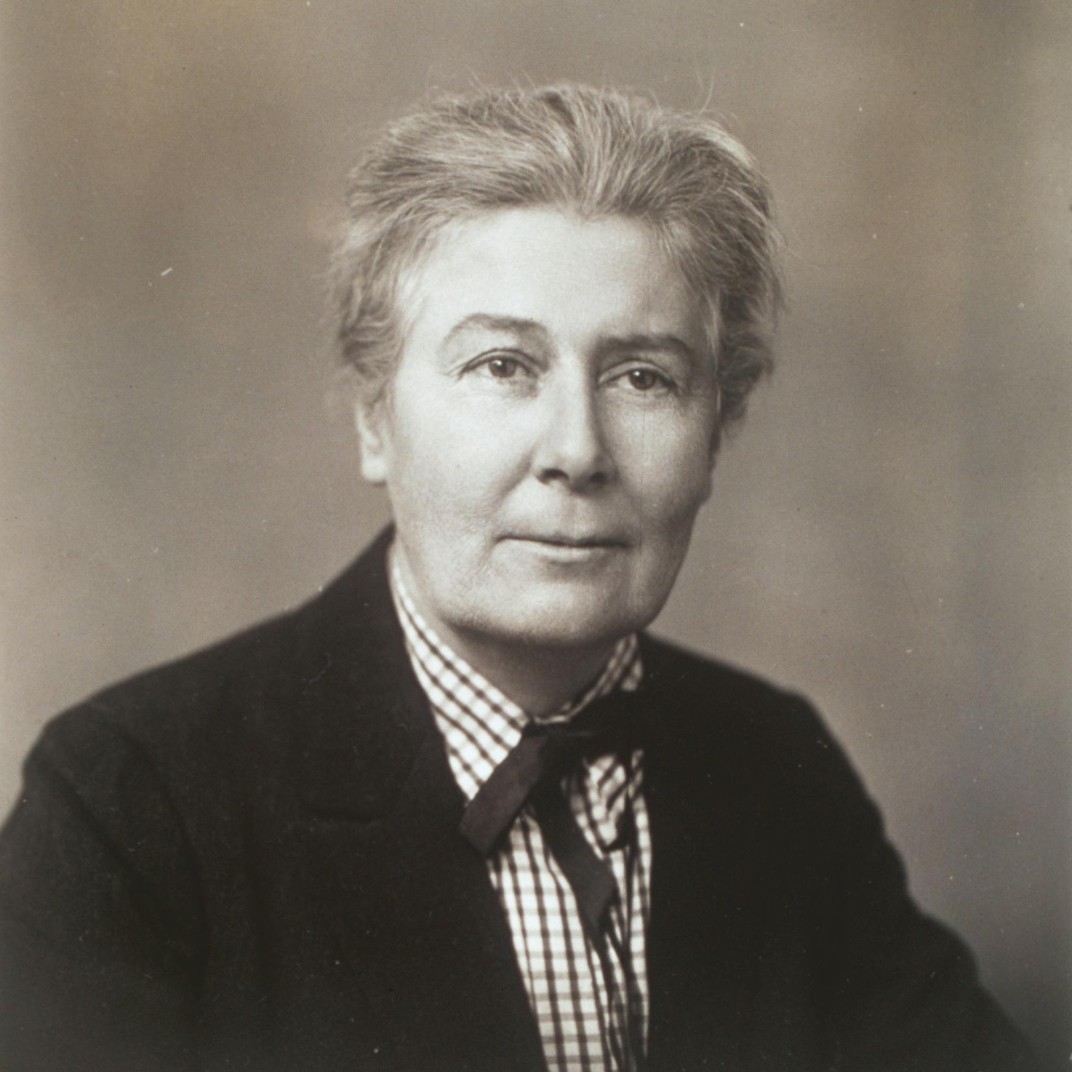 Episode —  №
August 26, 2020
This episode of ballot beyond contributed by the Maryland Women's Heritage Center. Was written and is being read by Dr. Amy Rosenkrans.
Ellen La Motte's entire life could be considered a high adventure. A Delaware socialite. She chose to become a nurse, writer, activist, and world traveler. She went to England to document the activities of the suffragette movement.
Ballot & Beyond is powered by Preservation Maryland, the state's largest and oldest non-profit dedicated to Maryland's public history, built heritage, and cultural landscapes.
00:00:00.250 One hundred years ago in 1920 the 19th Amendment to the Constitution of the United States was signed into law and officially granted 20 million American women the right to vote. This mass expansion in voting rights was the result of generations of intense activism known as the women's suffrage movement that has had a lasting legacy on the continued fight for equality in America.
00:00:24.780 In recognition of the struggles and achievements of a once disenfranchised majority preservation Maryland is honored to present our contribution to the national efforts illuminating this important history ballot and beyond. Hello I'm Diana Bailey executive director of the Maryland Women's Heritage Center. We're thrilled to partner with preservation Maryland by expanding the ballot and beyond podcast project with stories of valiant Maryland women who work for suffrage.
00:00:55.320 In addition to featuring suffragists. Several of these new podcasts also represent significant women whose historic contributions and achievements have led to their induction into the Maryland Women's Hall of Fame. Our mission at the Maryland is Heritage Center. Is to. Add her story to history to tell our story. In all aspects of our lives. We are especially concerned with representing the critical intersectionality of race and gender.
00:01:25.440 In the history of the suffrage movement as new documentation comes to light. We are sharing the important contributions of African-Americans and many other diverse women and men who sought equality inclusion and justice for all. Enjoy the podcast and continue to share their stories. This episode of ballot beyond contributed by the Maryland Women's Heritage Center. Was written and is being read by Dr. Amy Rosen Prince. Ellen Lamont.
00:01:55.640 I've got along all my life quietly and respectable and now my soul demands this adventure and it will be a high adventure. To many. Ellen Lamont's entire life could be considered a high adventure. A Delaware socialite. She chose to become a nurse writer activist and world traveler. In this 1913 quote She was referring to going to England to document the activities of the suffragette movement.
00:02:22.350 Ellen was born in Kentucky in 1873 and the 1890 as her father had business difficulties. So she went to Delaware to live with her cousin Alfred I Dupont. And the DuPont household. She became a Wilmington society girl. In 1898 she decided to attend the Johns Hopkins training school for nurses. Nursing was not a typical lifestyle choice for a young lady of her social status. Consequently her decision caused family conflict.
00:02:54.020 After graduation from nursing school. Lamont became a celebrated public health nurse as head of the tuberculosis division of the Baltimore health department. She became the first woman to hold an executive position in Baltimore City. As an expert on tuberculosis work in Baltimore. She published articles and spoke nationwide LaMotte believed that providing women with the vote would help to promote the public health and well-being of society.
00:03:20.950 This belief led her to become involved in Baltimore suffrage network. With several other Johns Hopkins medical professionals LaMotte joined Baltimore's equal suffrage League in 1989. She quickly became an active member giving speeches which decried the need for women voters to help improve living conditions. Lamont became an editor of two suffrage periodicals published in Maryland. Lamont's importance to Baltimore suffrage community was recognized when she was chosen to be the chief marshal of the 1912 woman's suffrage parade.
00:03:55.020 The parade was organized to coincide with the Democratic National Convention held at Baltimore's 5th Regiment Armory. As chief marshal she led the parade next to Dr. Anna Howard Shaw president of the National American Women's Suffrage Association. Not long after the parade Allen decided that she was stale and needed a change in her life. Or as she expressed in the earlier quote a high adventure that adventure involves taking an indefinite furlough from her job in Baltimore City and traveling to England to observe the suffragette activity led by the militant Pankhurst family.
00:04:31.330 In an interview with The Baltimore Sun. Ellen who had previously admitted that she was a socialist. Declared that she had now stepped over the line and become an anarchist. She went on to say that while she sympathized with the British suffragettes she did not know if she would participate in any of their violent activities. While in London. LaMotte served as a special correspondent to The Baltimore Sun.
00:04:58.280 As such she wrote articles about the history of the movement in England and detailed the activities of the suffragettes in her participation in some of their activities. With the advent of World War One. Lamont left behind her suffrage advocacy work and returned to nursing. In 1915. She went to Paris to serve in a mobile field hospital as a pioneer American volunteer nurse caring for wounded at the front.
00:05:26.630 She also authored the backwash of war a series of anti-war short stories for which she received much criticism. Next Ellen travelled in Asia documenting the opium trade. She returned to Europe where she lived until the Great Depression. With the economic downturn Lamont returned to the U.S. settling in Washington DC where she met an old friend and former Delaware suffragist Florence Bayard hills hills recruited Lamont to chair the House Committee of the National Woman's Party.
00:05:58.270 In that role Lamont helped restore what is now known as the Belmont Park Women's Equality monument. Ellen Lamont died in 1961 having lived a life of high adventure as a socialite nurse writer suffragist and activist. Thank you to our many Marilyn's Heritage Center volunteers who researched edited and brought these stories to the community by reading these podcasts.
00:06:27.390 Researchers and historians are always seeking information about women and their stories. Our efforts to find and document their contributions is ongoing. If you have letters articles memorabilia from your past or in your attic or basement. Please share with us so that we can continue to fill in the unsung heroine stories for a richer understanding of Marilyn women. And their contributions to our history to donate materials or to make a financial gift in support of this work.
00:06:58.170 Please visit ballot and beyond. Oh Archie when you're there you can also listen to biographies from Season 1 and see historic images and transcripts from each episode. If you're inspired by these remarkable women please share this podcast with your friends family colleagues and students. And read us on Apple podcasts or head over to preserve cast dot org to make a donation. Thank you. Ballot and beyond is a multi-media history project powered by preservation Maryland.
00:07:30.750 In our award winning podcast preserve cast. It's produced with financial support from Gallagher Vilnius and Jones attorneys at law and the Maryland Historical Trust with a heritage fund grant from preservation Maryland and the Maryland Historical Trust. Season 2 was research written and read by the Maryland Women's Heritage Center.