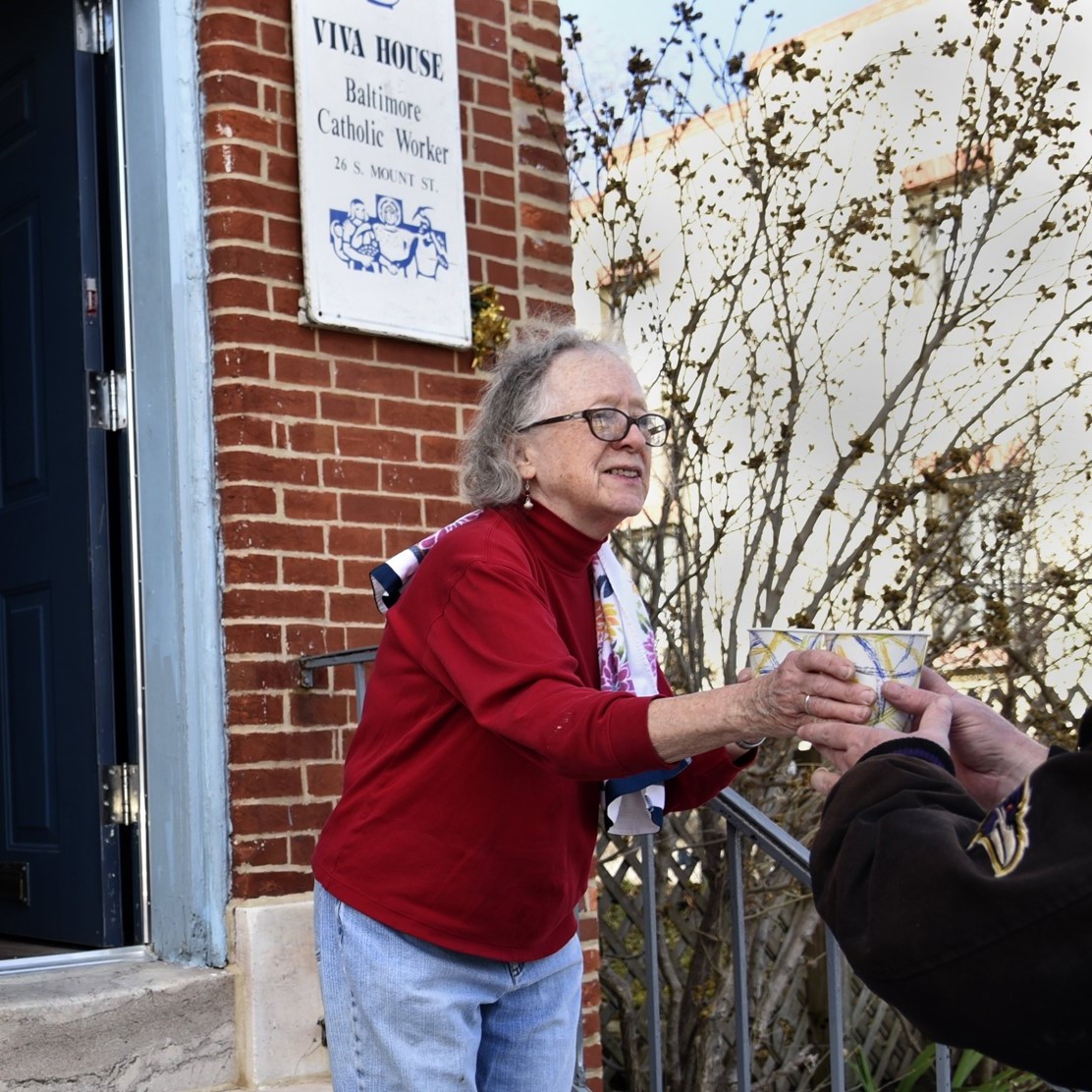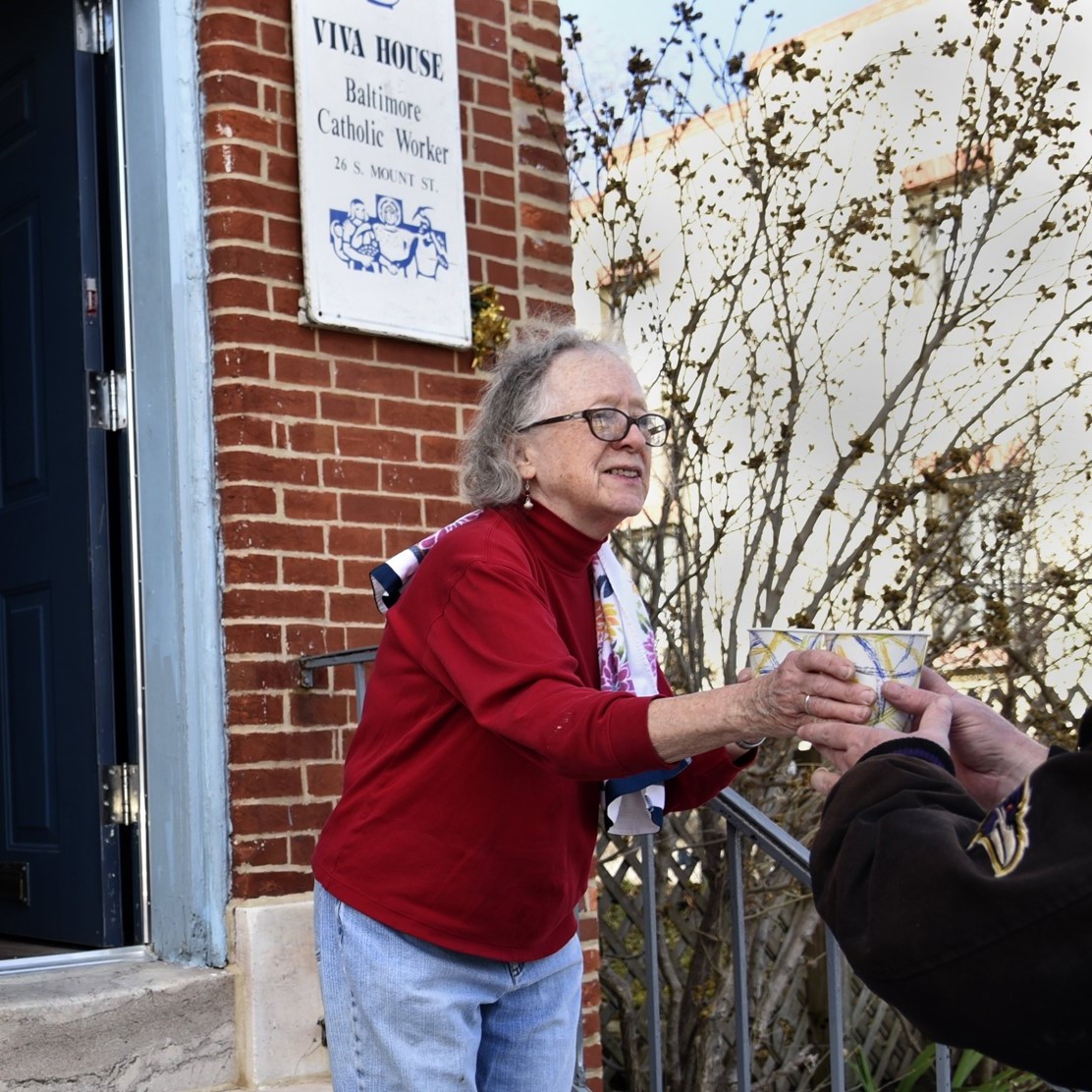 Episode —  №
December 13, 2018
In the last 50 years there, Willa Bickham, her volunteers and supporters have fed more than one million people from Viva House in Southwest Baltimore. Yet, she feels like she's the one who benefitted.
One hundred years ago, the 19th Amendment to the Constitution of the United States was signed into law and officially granted twenty million American women the right to vote.
This mass expansion in voting rights was the result of generations of intense activism known as the women's suffrage movement that has had a lasting legacy on equality in America.
In recognition of the struggles and achievements of a once disenfranchised majority, PreserveCast is honored to share remarkable stories of suffragists within each episode this year.
Beyond the Ballot is supported by Preservation Maryland, Gallagher Evelius Jones law firm and the Maryland Historical Trust.
To learn more or to donate to support these efforts, please visit: ballotandbeyond.org.
This week on Ballot and Beyond, we'll learn about Willa Bickham, an example of Charm City's neighborly generosity, read by Jessica Feldt, Preservation Initiatives Manager at Preservation Maryland.
Willa Bickham
Willa Bickham has been giving food, clothes, hope, and love in southwest Baltimore for 50 years.
Bickham began her work as a nun in a convent. The Chicago-native nurse and artist then went to Mississippi to care for people regardless of their background or color, and when told that she would have to stop treating Black people or she would be shunned by White people, she quit.
She became a lay Catholic worker devoted to working with impoverished people. She married fellow anti-war activist Brendan Walsh. They bought a rowhouse in Southwest Baltimore where they both lived and fed and cared for hungry people in the neighborhood. They called it Viva House.
Over the last five decades there, she, her volunteers, and supports have fed more than one million people, yet she feels like she's the one who benefited. "It is a great joy to be the recipient of all this great, great wealth and people's hope," she recently said of her work. "It's incredible what people do and give," she says of those who contribute.
Bickham looks at the world from the bottom up, from the perspective of the people with whom she works. "We are so fortunate to live here," she said.
They stayed through the worst of the drug trade, watching many of their neighbors leave and houses boarded up.
When interviewed for this piece, Bickham said, "We are in the right place at the right time. This community is a wonderful place to live. So many of my friends are right here, and we sit on the stoop and talk, and I learn so much." Her advice to others, "Don't get into the money mill. Don't devote your life to doing nothing more than earning cash. Stay with the poor and enjoy their great company."
Willa Bickham and Walsh have recently published a compilation of essays, stories, poems, parables, and her art, The Long Loneliness in Baltimore, that depicts their many years of experiences in Southwest Baltimore.
Nearing 80 years old now, she has dialed back her activism somewhat. The soup kitchen is now open on Wednesdays only. She still operates a food pantry serving some 150 families.