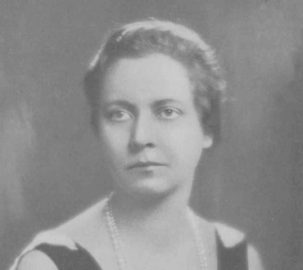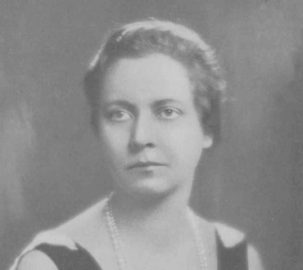 Episode —  №
April 12, 2018
For all women, the ratification of suffrage did not mark the end of the fight for women's voting rights. Women needed to stay organized to overcome any obstacles they might face in exercising their new voting rights, so Lavinia Margaret Engle, helped to establish the Maryland League of Women Voters. Engle led the organization for more than a decade, helping defend Maryland women's voting rights. Listen to this episode of Ballot & Beyond to learn more about this dedicated suffragist, state legislative delegate, and civil servant.
One hundred years ago, the 19th Amendment to the Constitution of the United States was signed into law and officially granted twenty million American women the right to vote.
This mass expansion in voting rights was the result of generations of intense activism known as the women's suffrage movement that has had a lasting legacy on equality in America.
In recognition of the struggles and achievements of a once disenfranchised majority, PreserveCast is honored to share remarkable stories of suffragists within each episode this year.
Beyond the Ballot is supported by Preservation Maryland, Gallagher Evelius Jones law firm and the Maryland Historical Trust.
To learn more or to donate to support these efforts, please visit: ballotandbeyond.org.
This week on Ballot and Beyond, we'll learn about Lavinia Engle, a dedicated suffragist, state legislative delegate, and civil servant, read by Kacy Rohn, the primary researcher of Maryland's historic context statement on the state's suffrage legacy.
Lavinia Margaret Engle
Lavinia Engle was a dedicated political operative whose long career included service as a field organizer, non-profit director, elected official, and civil servant. Her experience reflects the enormous expansion in opportunities for women that occurred over the course of her lifetime.
Engle was born in Forest Glen in May of 1892, and graduated from Antioch College in 1912. At 20, Engle joined the March 3, 1913 National Suffrage Procession, a massive parade through DC that brought sympathy to the suffrage cause after the march was broken up by anti-suffrage crowds.
She was hired as a traveling organizer by the National American Woman Suffrage Association (NAWSA) and deployed to states including Alabama, New Jersey, West Virginia, North Carolina, and Texas, where she worked throughout 1915 and 1916. The lead-up to the 1916 federal election was an important time for the movement, when suffragists sought to punish anti-suffrage candidates at the ballot box. Engle's work in Texas made an impact: the number of suffrage clubs in the state increased from 20 to 81, and member enrollment grew from two thousand to eight thousand supporters.
The suffrage movement was challenged in April of 1917 when the United States joined World War I. Many Americans believed that women should turn their attention to the war effort, but radical suffragists saw this as a flawed strategy that had failed women during the Civil War.
NAWSA, the more conservative wing of the movement, chose to support the war effort. Engle began organizing for the Liberty Loan Committee rather than directly for suffrage. Eventually, she was deployed to Europe to organize a YMCA Staff Field Hospital operated by women and only resumed her suffrage activism after the war ended in 1918.
Even before the passage of the 19th Amendment, suffragists began laying the groundwork to prepare women to vote. In 1920, the League of Women Voters (LWV) was established as a non-partisan advocacy organization that would guide the 20 million soon-to-be enfranchised women. Lavinia Engle was tapped to serve in a leadership position in the Maryland LWV, organizing 'citizenship schools' across the state to train women to utilize the ballot.
Engle eventually served for ten years as director of the Maryland LWV. In 1930, she ran for the Maryland House of Delegates and became the first woman delegate elected from Montgomery County; she would later serve as the first woman on the Montgomery County Board of Commissioners. In 1936, she was appointed as Chief of the Division of Field Operations of the newly created Social Security Board. She spent nearly 30 years in federal service, where she distinguished herself as "a pioneer of social welfare programs."
Lavinia Engle passed away in 1979 after a lifetime of public service.